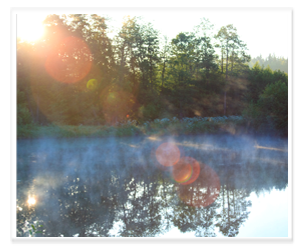 Please join our mailing list to stay informed of upcoming workshops. Click here to Join Now
With 40-50% of today's first-time marriages resulting in a legal separation or divorce, there is a good chance that one of these will impact you or someone close to you. Given how many marriages end up in divorce, it is surprising how many people today are ill-prepared and when the breakup of a marriage is about to occur.
Regardless of who initiates the separation or divorce or whether children are involved, a marital breakup inevitably creates powerful and often overwhelming emotions.
Without advance preparation, it is difficult to anticipate and fully comprehend the emotional, financial and legal implications of a break up when you are in the midst of such a crisis. Becoming educated about the divorce process ahead of time will help you remain emotionally grounded and better prepared to make thoughtful decisions.
The separation and divorce process involves emotional, financial and legal aspects, all greatly inter-related. Three experienced professionals in the Philadelphia community who actively work with divorcing clients have begun a collaboration to speak to community groups, both lay and professional, about the impact of these issues on a family experiencing divorce. The three professionals are are Ellen Singer Coleman, LCSW, CGP, psychotherapist in private practice for over thirty years, teacher, and supervisor, specializing in women's adult development; Pari Hashemi,CRPC, author, expert on women and finance, and member of the McFadden Financial Strategies Group of Wells Fargo Advisors; and Margaret Klaw, founding partner of the all-women family law firm Berner Klaw & Watson LLP, and author of Keeping it Civil: A Family Lawyer's Files on Love, Money and Power.
On June 4, 2013 Singer Coleman, Hashemi and Klaw led their first collaborative workshop in Center City Philadelphia entitled "What to Expect When you are Expecting Divorce." In this workshop, each professional spoke about her role in the divorce process and then answered questions from the vantage point of her professional experience. Participants at the workshop represented those whose divorce was finalized, those in the middle of divorce proceedings, and those contemplating a future separation or divorce.
In sharing their personal experiences, participants spoke about their feelings of shame, personal failure, worry and emotional devastation that threatened to isolate them from others and the support they needed. One woman spoke about how invaluable her therapy experience had been in helping her admit to her unhappiness. With the support and guidance of her therapist, she was able to delve more deeply into her feelings and sort through what life experiences had led her to that point. She faced painful feelings, which gave her the courage and clarity to make new and healthier choices.
Another woman talked about feeling devastated by the news that her husband was leaving her and that she had no choice in the matter. She explained that she had struggled for a considerable time to gain control over her situation and life. Finally, she joined a women's therapy group, providing her with immeasurable emotional support and comfort.
Pari Hashemi discussed how individuals should work with their financial advisor during, before or after their divorce to help plan a budget for the new household, update their financial plan and plan for their future. Margaret Klaw also spoke from her extensive experience in working with women's issues. She discussed how to select and work effectively with a divorce lawyer and described alternatives to litigation, including mediation and collaborative divorce.
Ellen Singer Coleman spoke about the benefits of psychotherapy in coping with the emotional issues involved in separation and divorce. She explained the importance of understanding each woman in the context of her unique life situation. " Making the decision to separate or end a marriage is probably one of the hardest decisions any of us could ever make," she said. "Each woman must decide her future at her own pace. Whether she initiates the separation or divorce or is coping with the devastating reality of being left, she is facing complex feelings and issues to process. The help and support of an experienced professional to guide her through her process can make her feel more secure and less alone."
"This collaboration," said Singer Coleman, "is an effort to empower women who are facing the personal trauma of separation and divorce to be able to move forward in their lives."  We hope the information we provide through our talks will help this underserviced population receive the information and help needed to view divorce not as evidence of personal failure to be cloaked in shame but rather as an opportunity for growth and a new beginning."
If you know of any women who are facing separation or divorce and may need psychotherapeutic, financial or legal help, or know any women's groups who may have an interest in having the June 4th  program presented to them, please feel free to contact Ellen Singer Coleman at 215-990-6997 or ellensingercoleman@gmail.com.